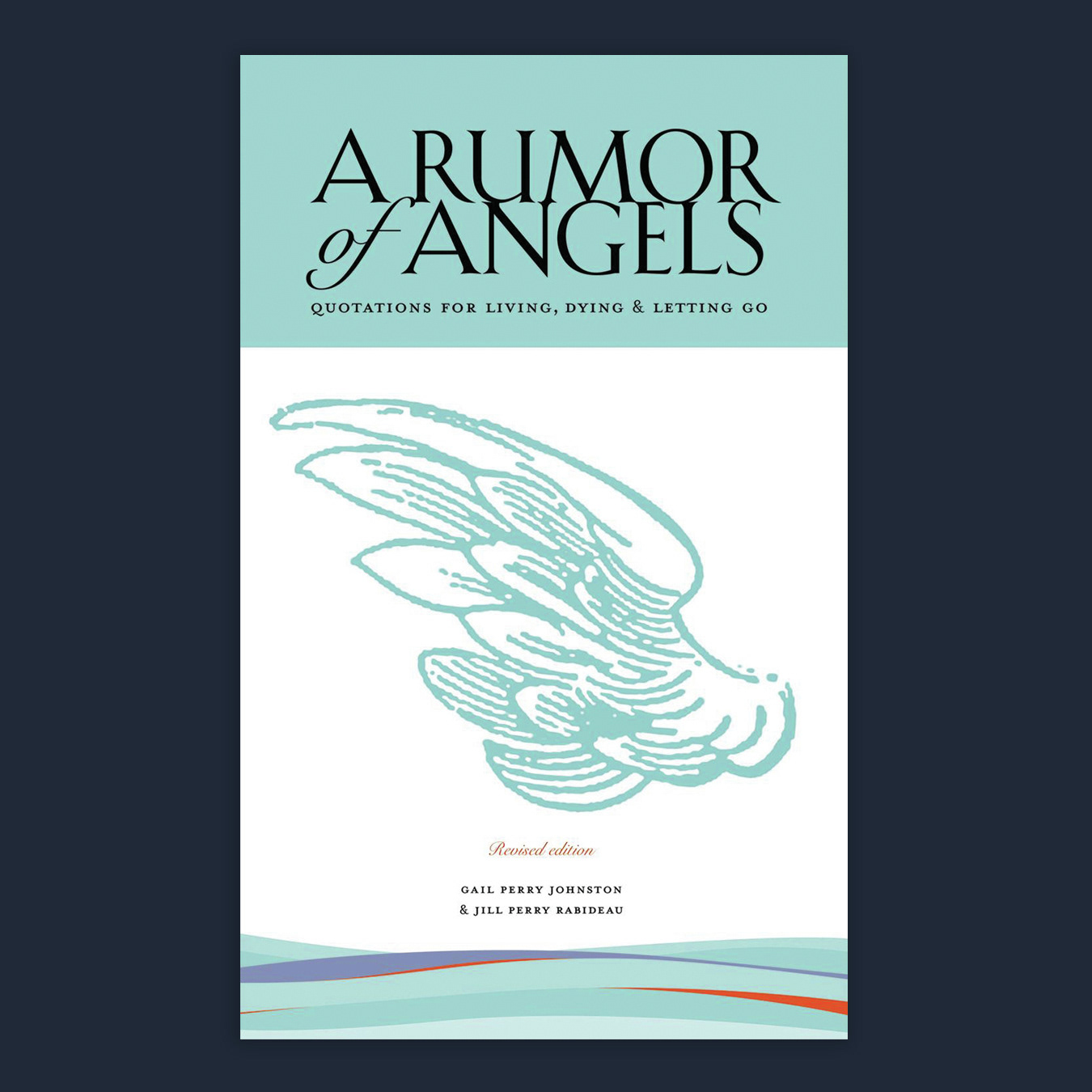 A Rumor of Angels offers grief support for people who have lost a loved one or are nearing the end of their own lives. 
The book is divided into three parts: Living, Dying and Letting Go. It can be read from beginning to end, helping readers move through grief toward a place of peace, or it can be read in small pieces, coming alongside a person as he or she is ready.
Sometimes people discover this book for themselves and then come back and buy copies for everyone in their family. People in caring positions, such as pastors, hospice volunteers and Visiting Nurses, buy A Rumor of Angels to read out loud to those they are caring for. 
A random selection of pages from the book follow.