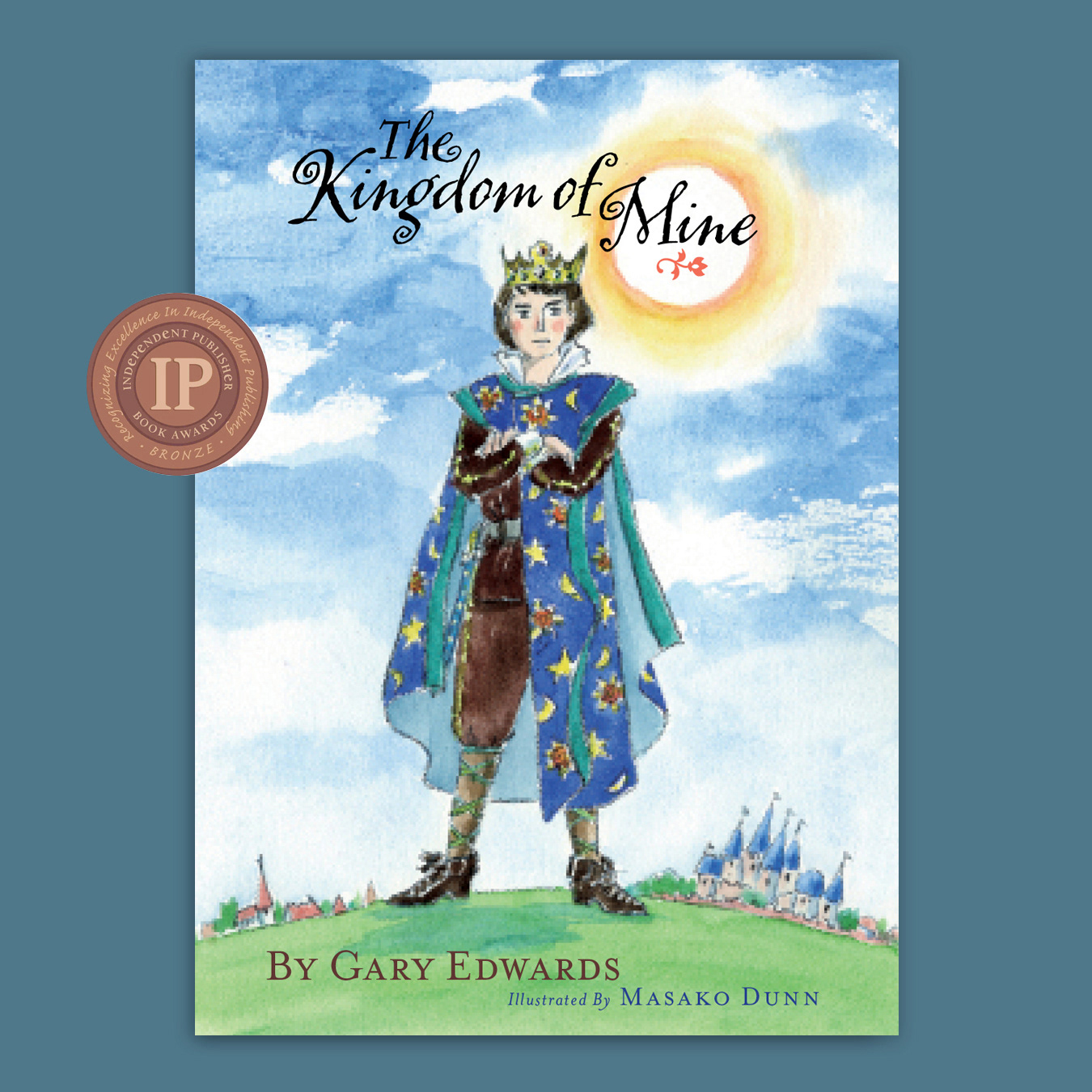 Now is the time to teach your children values you hold dear! THE KINGDOM OF MINE by Gary Edwards is about a king who builds a wall and nearly destroys the land he loves. With beautiful illustrations, this charming story imparts lessons ranging from the importance of sharing to the dangers of the uncontrolled exercise of power. You and your child won't forget it!
"Edwards adeptly conveys complex ideas of ownership, responsibility, and community in a straightforward and nonpreachy manner."
—PUBLISHERS WEEKLY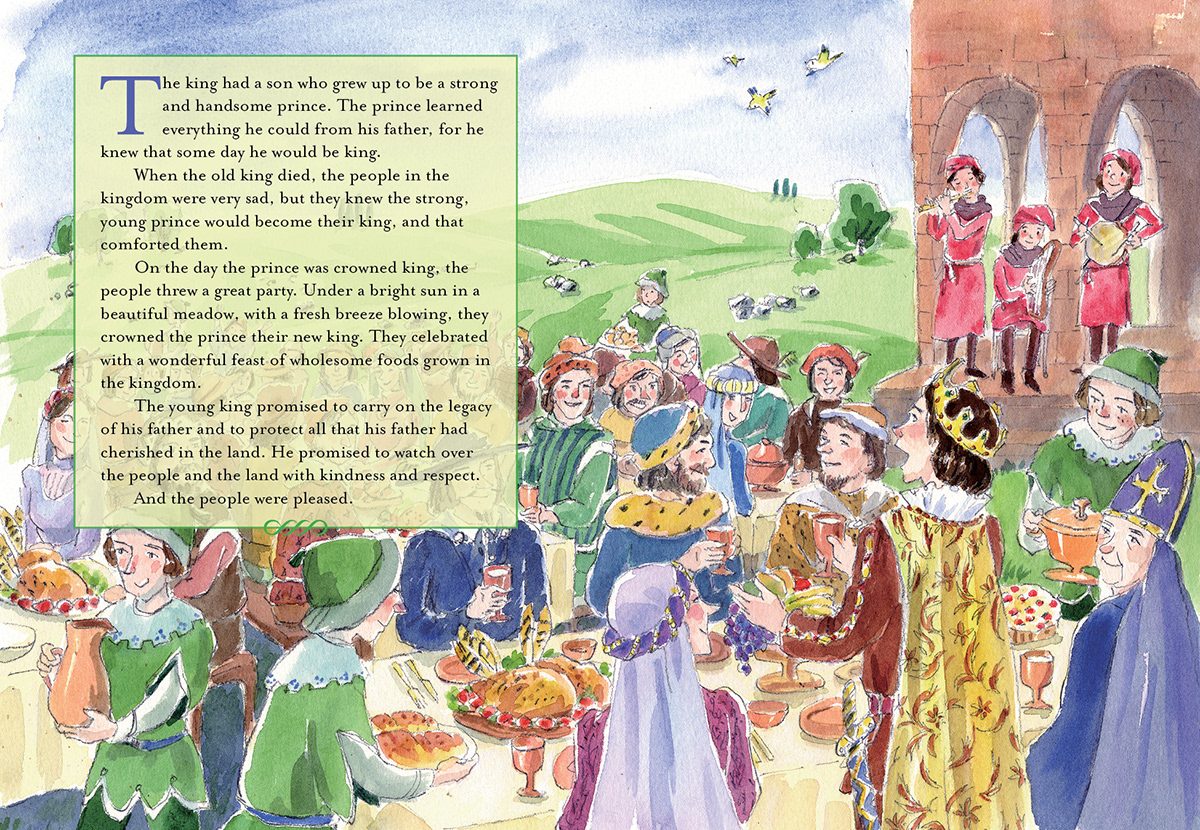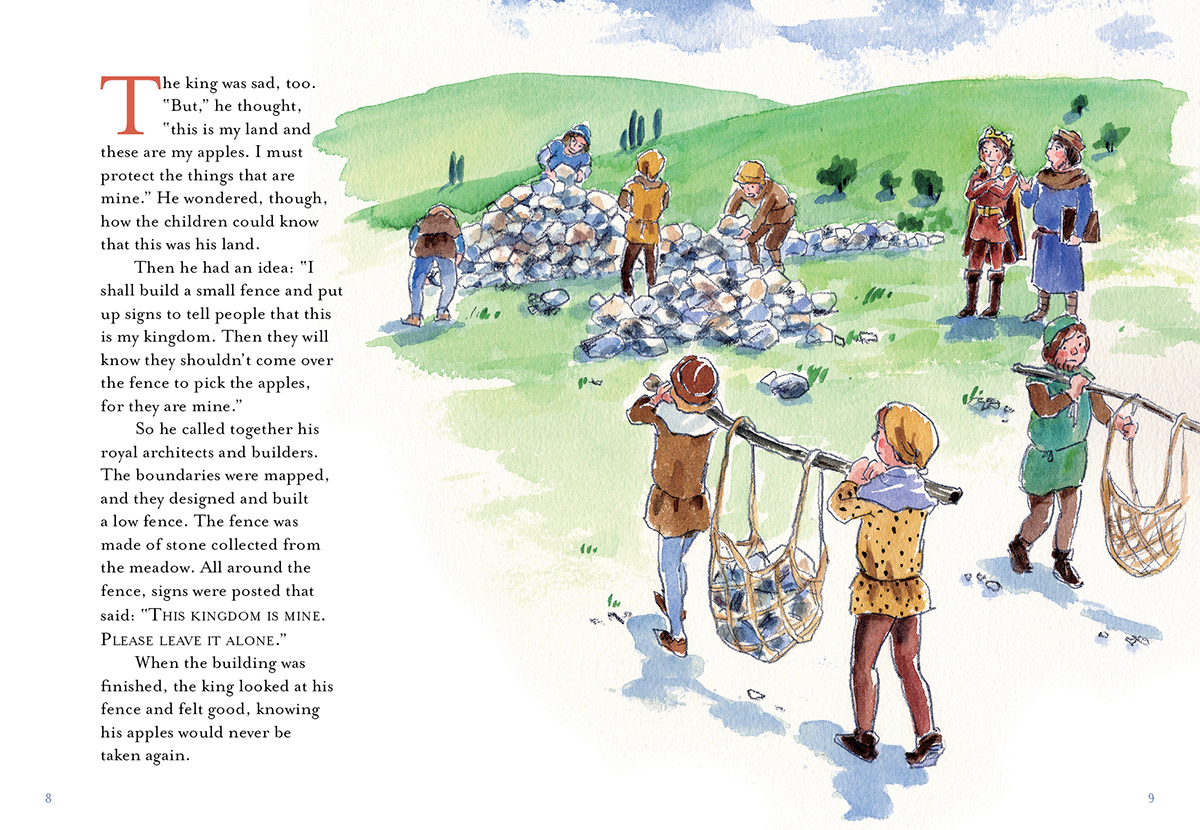 Below: Sample spread after the king tears down the wall.