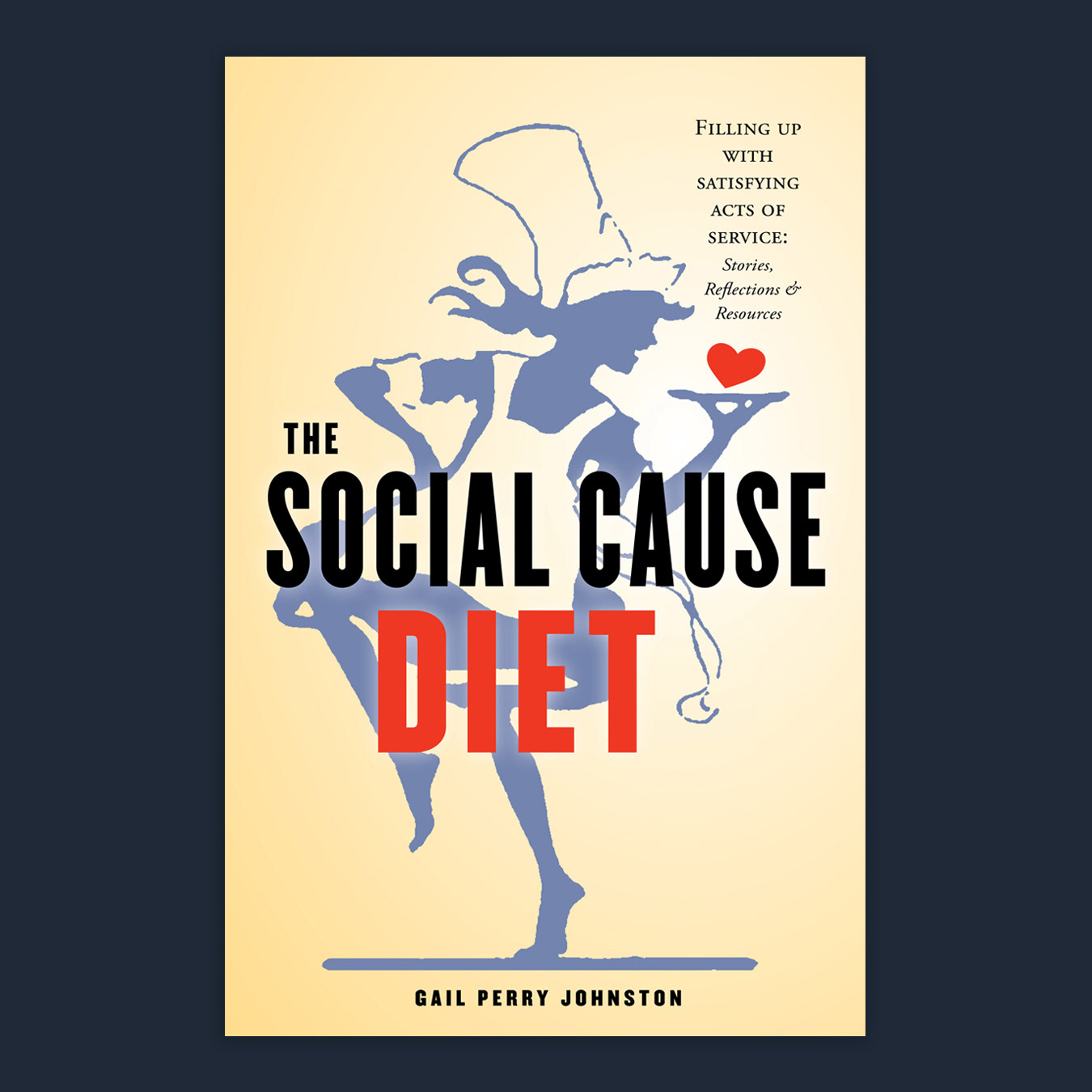 THE SOCIAL CAUSE DIET by Gail Perry Johnston shows how true health and well-being is obtained when we become free from our obsessions and shift our attention to things greater than ourselves. This collection of short and inspiring stories by everyday heroes will help everyone find a satisfying way to give and thereby live a more fulfilling life.
"Now is the time for this book! Here are stories of what people have done to find tremendous fulfillment." 
—Elizabeth Stookey Sunde, Executive Director, Public Domain Foundation
"The Social Cause Diet is like Chicken Soup for the Soul, but without so much broth." 
—Doug Stevens, Founder, The Renewal Project
"Read this book to be inspired. Read it to be touched. Read it to gain motivation to begin your own work of hope and healing." 
—Michael Gingerich, Executive Director, Foundation of Cancer Research and Wellness
The table of contents and a selection of essays and stories follow.
​​​​​​​